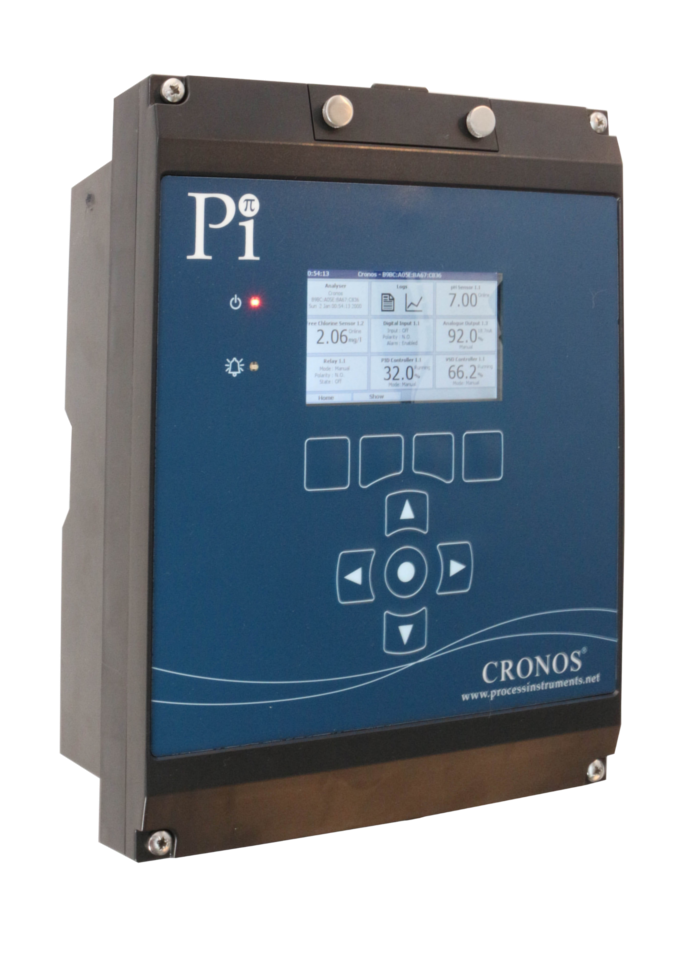 Highest Quality - Lowest Cost
Part of a range of controllers, the CRONOS
®
is the little brother of the CRIUS
®
. The CRONOS
®
is a high quality, low cost transmitter designed to give water treatment engineers everything that they need from a transmitter and nothing that they don't. With no frills, costs can be kept to a minimum whilst optional communications packages allow Profibus, Modbus ASCII, Modbus RTU, Modbus TCP, 4-20mA analogue outputs, and relays for alarms and control. The CRONOS
®
has the capability to control up to two sensors of any type with appropriate analogue outputs and relays. Equipped with optional PID control, the CRONOS
®
is very able to control complex water treatment processes at a fraction of the cost of other controllers.
CRONOS® plus Sensor equals…
Free Chlorine Analyser (HaloSense)
Total Chlorine Monitor (HaloSense)
Chlorine Dioxide Analyser (DioSense)
Ozone Monitor (OzoSense)
Dissolved Oxygen Meter OxySense
Suspended Solids Monitor (SoliSense®)
Turbidity Meter (TurbSense®)
Streaming Current Monitor (StreamerSense)
pH Analyser (pHSense)
ORP Analyser (ORPSense)
Organics Monitor (UV254Sense)
Biofilm Monitor (BioSense)
Online Conductivity Monitor (ConductiSense)
Particle Counter (CounterSense)
Filter Monitor (FilterSense)
Fluoride Monitor (FluoriSense)
Pool and Spa Controller (AquaSense)
External inputs
Choose from Standard Configurations or 'Build Your Own'
For each sensor the CRONOS
®
will prompt users through calibration procedures and will remind them when maintenance is due for each sensor type.
The CRONOS
®
is often used in applications where the remote access capability of the CRIUS
®
is not required. This doesn't mean that a CRONOS
®
doesn't have the capability of control! With full PID control, the CRONOS
®
is often used in application areas such as:
Water Treatment
Drinking Water
Waste Water
Pool and Spa Control
Industrial Water
Food and Drink
Paper and Pulp
The CRONOS
®
is a universal controller capable of outputting a PID control signal via an analogue (4-20mA) or a pulse width modulated relay (to control for example, an on/off pump). With the latest in communication options, the CRONOS
®
is capable of running Profibus, Modbus or TCP/IP via Ethernet. The ability to provide maintenance reminders is very attractive to larger users with multiple operators where it can be easy to miss scheduled maintenance. The CRONOS
®
can also come in a multitude of languages making it suitable for use in any market. Customers requiring additional functionality such as downloadable datalogging or remote access via the internet should consider the CRIUS
®
controller.
Focus Ons are a series of short articles distributed by email providing technical information regarding instrumentation, process measurement in potable, waste, process and pool waters.
If you have used a Pi controller you will know that they give you unrivalled control options but
did you know that Pi's new controllers also offer individual security for up to 20 named individuals?
Pi's controllers have always given flexibility but
did you know that Pi's new controllers can accommodate up to 16 sensors of any description?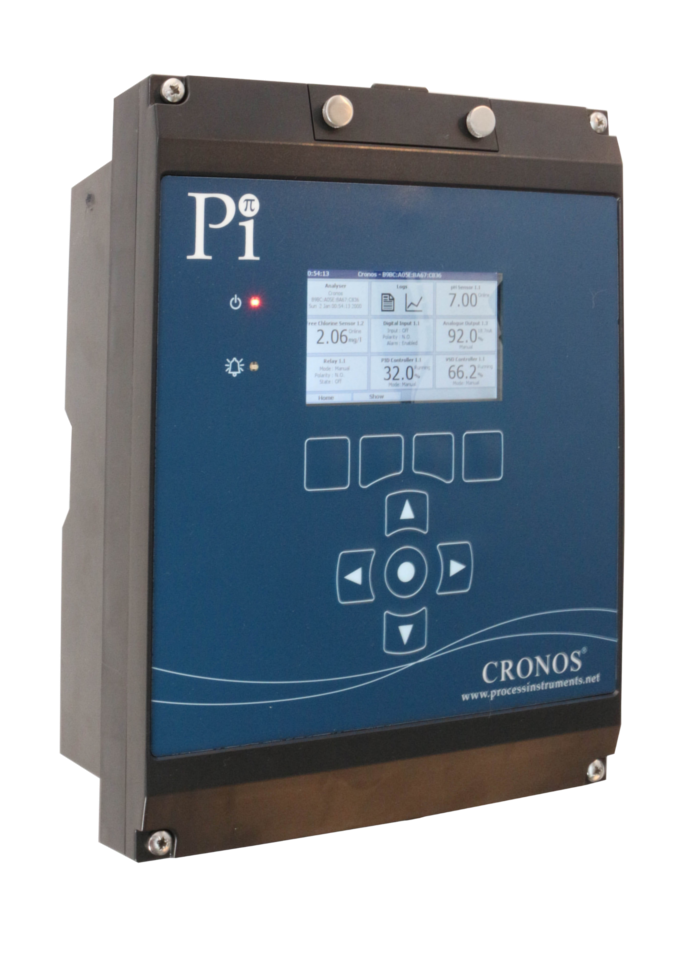 This Focus On describes the 10 most popular innovations to be found in Pi's new CRONOS
®
and CRIUS
®
.
No. 1 - Human readable service log
Both the CRONOS
®
and CRIUS
®
analyser/controller has a downloadable human readable service log - giving an entire history of the instrument including current settings, calibrations etc. Provides a great snapshot of how an engineer left an instrument.
No. 2 - Cloning Facility
Ever had to set up many instruments with the same settings? Simply set up one and copy it to others!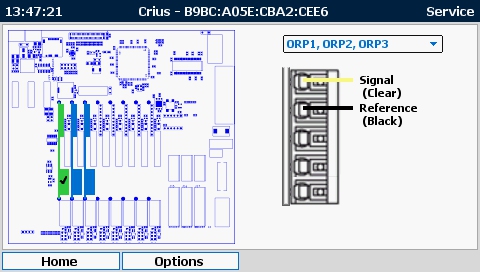 No. 3 - On screen wiring diagrams
Lost the manual or can't be bothered to find it? Pi's analysers have the answer!
No. 4 - Want a bit more info on what's going on with a sensor?
Pi's new sensor maintenance pages are just for you then! Detailed information about all aspects of the signal coming off the sensor clearly available.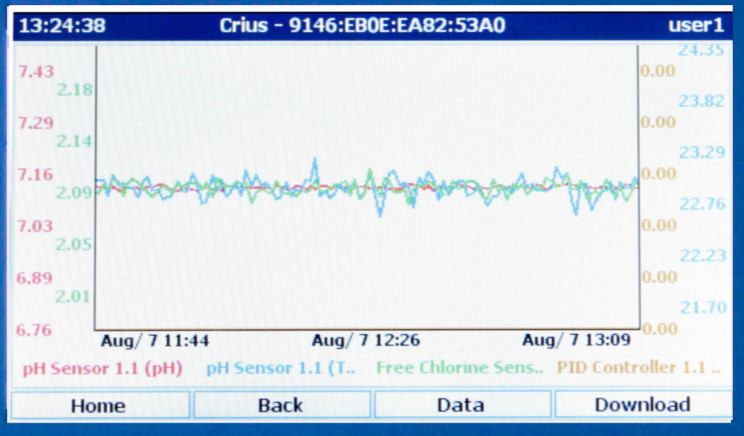 No. 5 - Instrument datalogs not quite giving you what you need?
Pi's new look datalogs in CRONOS
®
and CRIUS
®
(downloadable) let you datalog almost everything, put graphs on the display, datalog the same parameters at more than one interval and a whole lot more. Never has instrument datalogging been so easy and complete.
No. 6 - New enclosure
The new enclosure brings a new level of flexibility being wall mountable, pole and handrail mountable and even flush mountable. Not only that, but it gives you loads of room to work in and there are even spare live, neutral and earth terminals to make wiring relays easier!
No. 7 - Not enough I/O?
Don't worry, simply daisy chain 4 CRIUS
®
together and you can use the same display, comms options etc. and increase your I/O fourfold to give up to 16 sensors.
No. 8 - Bored of reading about stuff in manuals that you don't have?
Pi's new manuals are bespoke to each instrument. The manual is 'built' to match each individual instrument so the manual only has what you have!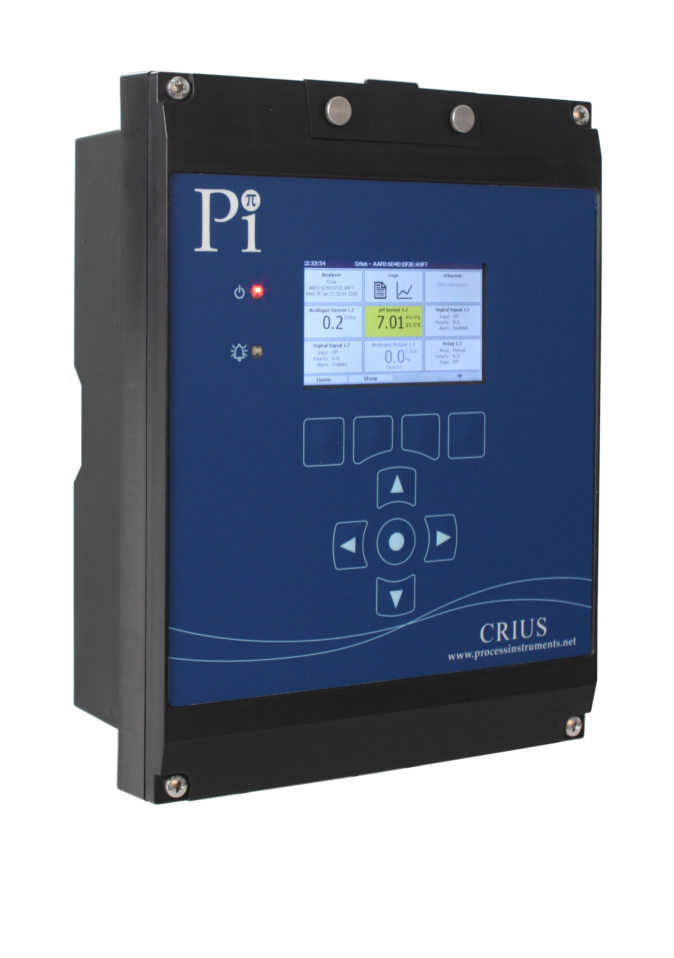 No. 9 - Has the operator been messing with settings they shouldn't?
No more! With 20 individual user settable logons, you can give people access to what they need and no more.
No. 10 - Control algorithms
Pi has developed a reputation for developing great control algorithms and this has continued with the new CRONOS
®
and CRIUS
®
with the introduction of feed forward control algorithms and a master controller which selects the correct control philosophy to use (for use with complex systems such as coagulation control).
You probably know that water monitoring controllers can be connected to site SCADA systems, but…
… did you know that with Pi Remote Access you can change settings on the controller from your home or office without setting a foot out the door?
… did you know that you can still access the controller, even if it's in an area with no network signal?
What is Remote Access?
Pi Remote Access is a cloud-based server designed to save you time and money. Ever wished there was a more convenient way to access your water monitoring controller? Tired of wasting time driving to sites miles away just to change settings? Welcome to our Remote Access service…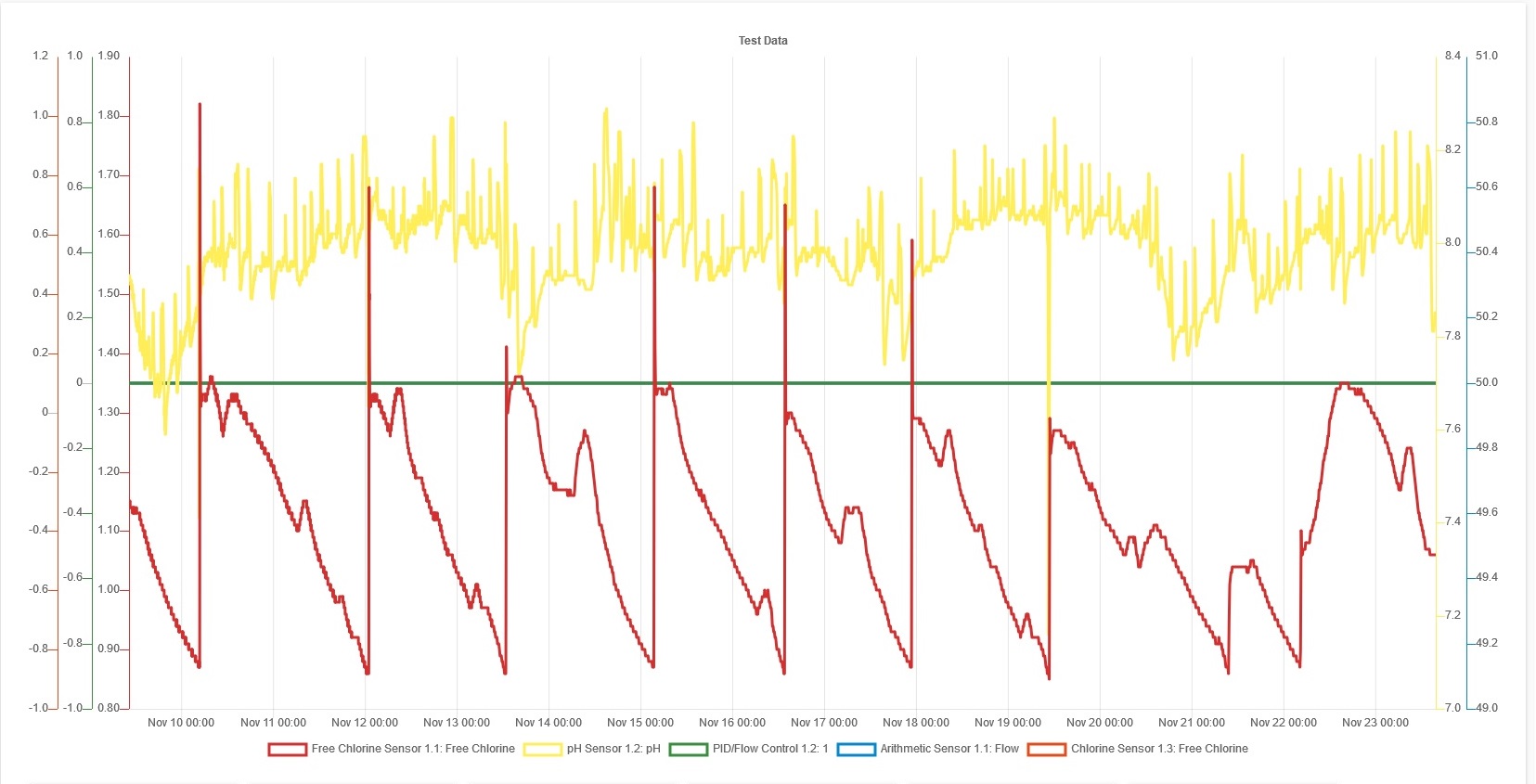 Pi's Remote Access server draws information from the controller on site and displays current device values and historical graphs. The server is designed to be as user friendly as possible. The graphs can be adapted and manipulated, giving you the freedom to display information however you want. We have designed the Remote Access to have a two way interface. This means that not only can you view nearly every setting on the server that can be seen on the analyser itself, but you can also alter these settings too. Logging on to our Remote Access server really is like being stood in front of the controller itself!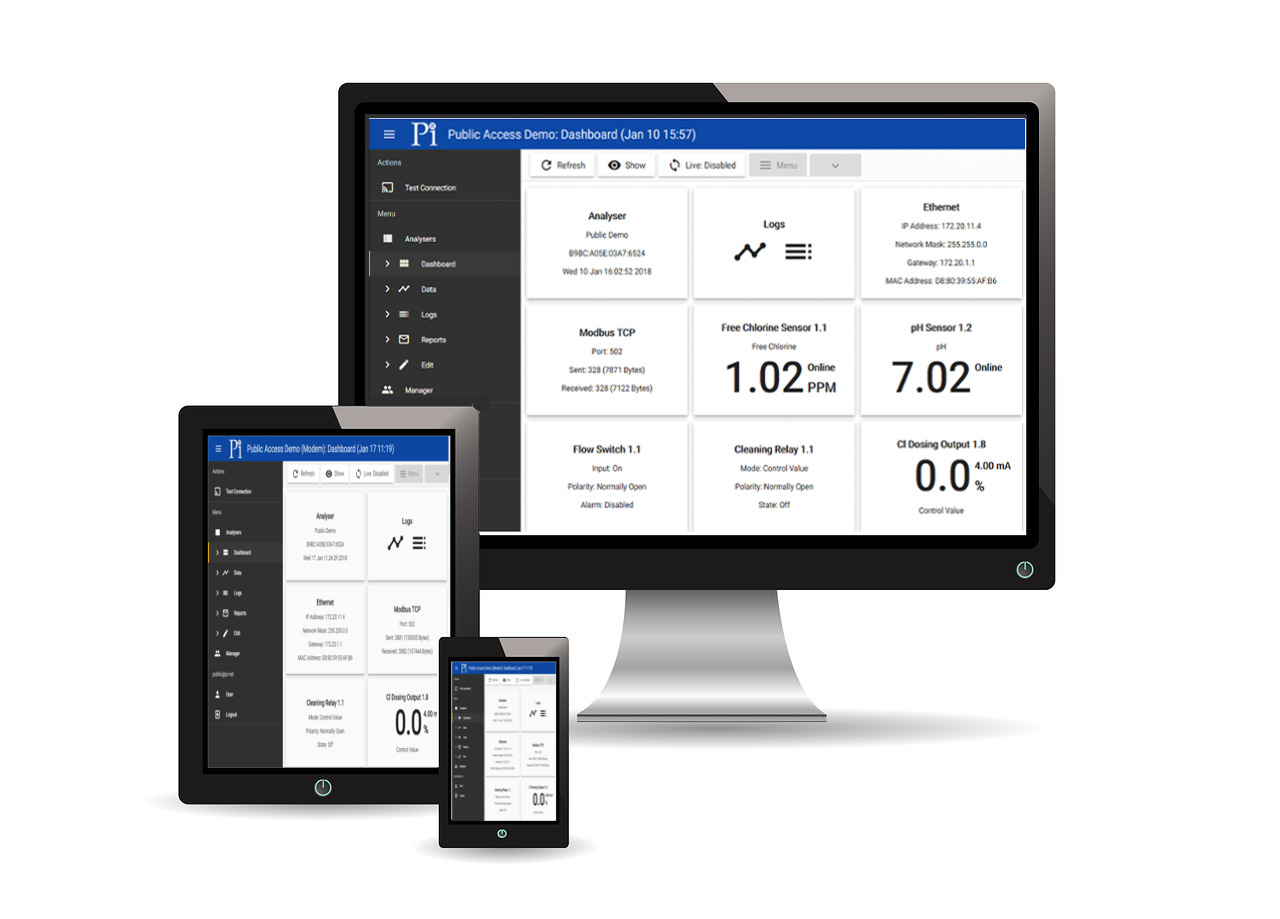 The best thing about our Remote Access service is it's free! There is just the initial cost of equipment required to access the server, but no ongoing service cost after that. Here at Pi, we know from experience that one size does not fit all. Each site has its own connectivity issues and access restrictions. That is why we have designed our Remote Access to be accessible through a variety of different options, which are outlined below. If you are unsure about anything, don't hesitate to get in touch, we will be happy to help.
If Your Facility has a LAN (LocaL Area Network)
In this case, the controller can be connected to the LAN on site with an ethernet cable. We provide you with your own Remote Access account which enables you to use our server. Depending on the LAN settings, a VPN (Virtual Private Network) and/or dynamic DNS (Domain Name Server) may be necessary for the controller to connect to our Remote Access server. Is your LAN access restricted, or ever not connected to the internet?! No problem! We have other options for you…
LAN Access Restricted or no LAN at all
If LAN access is restricted or there is no LAN on site, we can provide a GPRS modem with a SIM card instead. This will provide a fixed IP address, enabling you to use the Remote Access server. This is available in nearly every country around the world. The SIM card works very much like the one in your mobile phone, it requires sufficient network signal for the Remote Access to work effectively. There are charges for data usage paid to your network provider, but these changes tend to be very low due to the small size of the data required to use the Remote Access. No network signal?! No problem! We have a Remote Access solution for that too…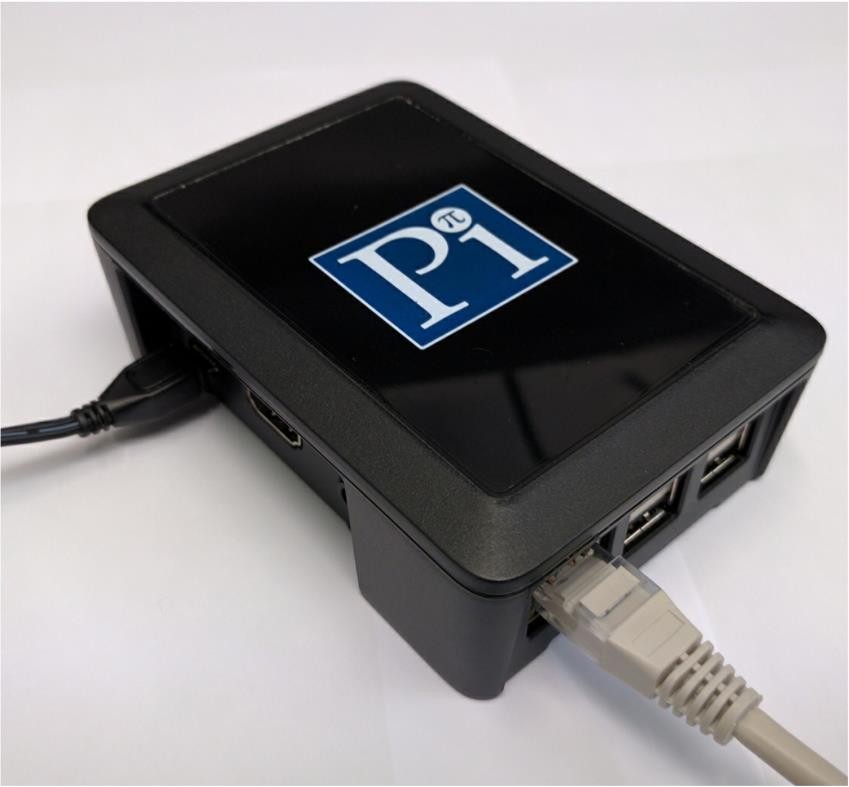 LAN Access Restricted and no Network Signal
If LAN access is restricted and there is no GPRS network signal either, an external server box is the solution. This is a common option used in hospitals, as access to their network servers is often restricted. The external server box is attached to the controller via an ethernet cable and generates a WiFi network. Accessing this WiFi network through your computer will enable you to connect to our Remote Access server. Even with restricted LAN access, if the site has a designated VPN, you will be able to use this to access the analyser and connect to the server from your home or office, without needing to go to site.